Why Short Sale ADDvantage®
Short Sales…No Fees or Commissions to Seller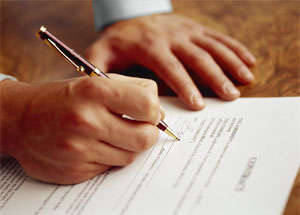 100% CONTRACT SERVICE to close


Realtor.com Showcase
«
Announce Open House dates
Virtual Tour link
Showcase Banner with Headline
40 photos, 2500 character description

Agent Assure®

Search for Properties on MLS
Featured Properties
Short Sale ADDvantage®
Short Sale MLS Listing
View a testimonial from a Short Sale seller
What comes with your listing
Additional Features
Free unlimited price & commission changes
NO Hidden Fees – Cancel anytime
Where we advertise
What is a Short Sale
Short Sale Definition: A short sale is the sale of real property where the market price of the property is less than all mortgages and liens held against that property. To facilitate a sale in Florida the lender and the seller engage in what we know as a short sale. In this process the seller's lender takes control over which offer they will accept and will dictate the terms of the sale.
IRS and Short Sales: The IRS treats short sale deficiencies differently depending on whether the short sale is a homestead/primary residence or an investment property.
Credit Scores: As a seller, your credit score will suffer but less than a foreclosure.
Initiating a Short Sale: Contact your first mortgage holder and request a short sale package, remembering to ask if they have any MLS listing time requirements. Once you have completed the short sale package, we can list your property in the MLS. Some lenders may require a 3 month period where your listing must be listed at a price to prove that no sale might occur that doesn't result in a short sale.
BPO Completed by Broker: The listing broker (Keith Gordon) will need to determine value (BPO – Broker's Price Opinion) when you are listing your property. Setting a random sales price without extensive analysis is not advised.
Contracts and Offers: All contracts and offers are contingent on third party approval (the lender) as well as any commissions offered in the MLS to cooperating brokers/agents.
For detailed information on Short Sales, click here.
To read testimonials from our previous clients click here
Our other flat fee MLS listing programs
©2006-2019 GetMoreOffers.com Real Estate