Basic MLS Listing
---
Save a lot of money by using New Frontier Title to close your transaction and issue your title policy.This is to give you notice that the owners of ADDvantage® Real Estate Services and the website GetMoreOffers.com®, has a business relationship with New Frontier Title, LLC in that one or more of the owners of ADDvantage® Real Estate Services and GetMoreOffers.com® have an ownership interest in. This notice is given to disclose this relationship as this referral may provide ADDvantage® Real Estate Services and GetMoreOffers.com® or its owners a financial benefit via returns on ownership interest.
Yes - I would like to use New Frontier Title
No - I don't want to save money using New Frontier Title

$299 Flat Fee Listing
$69 Flat Fee Listing
MARKETING
Complete Internet
Marketing
CONTRACTS
All Disclosures
& Documents
The Self Rep: SOLO plan is our most basic, no frills flat fee listing. Self Rep: SOLO is made for the seller who is self sufficient and technologically savvy and who is familiar with listing for a flat fee in the MLS.
A Trusted Expert In Flat Fee Listings
Reading What The Buyers Are Saying
Listing Features
12 Month MLS listing in your local MLS
Customer Support
Virtual Tour Link
40 Photos
Contract & Disclosure Documents
Get More Showings, Offers & Document Portal
Coroplast for sale sign
Real Time Interactive Showing Calendar
Lead capture system
Advanced Client Control Panel
Free changes (some limitations)
MLS Showing Link
MLS Offers Link
Why You Should Choose Us Over Any Other Company
---
Transparent, reliable, superior service since 2005
A+ rating with BBB
Over $1.25 BILLION sold
You set the commission to offer buyer's agents
One time flat fee - No other charges!
Find a buyer without an agent and pay no commission
Buyer leads are 100% YOURS
---
Mon-Thu 8:30AM-7PM
Fri 8:30AM-5:30PM
Sat 9AM-5PM
Sun 9AM-4PM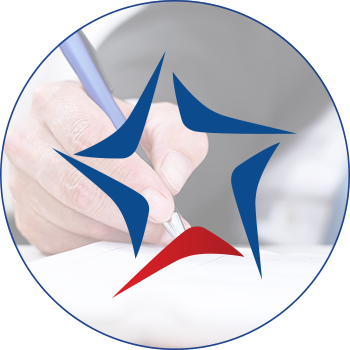 Integration with New Frontier Title*
Besides saving money on your listing, the New Frontier Title option comes with coordination with our affiliated title company New Frontier Title. New Frontier Title provides exceptional service at a lower cost. With no junk fees, seamless closing and exceptional service, New Frontier Title is the best option for your homes title service.
Advanced Marketing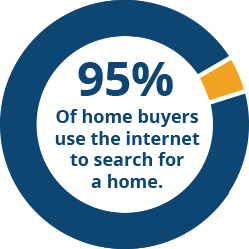 Our Self Rep: SOLO plan gives you complete internet marketing so that your listing is presented to the largest pool of buyers possible. Our advanced technology gives buyers immediate access to your listing whether on a computer or mobile device.
Our expert team enters your listing into the MLS. It is then pushed out to all of the top real estate websites and hundreds of others to give you the best exposure possible.
Your Listing - Maximum Exposure
Available Add-Ons During Checkout
COROPLAST
SIGN
$9.50 each
+ $14.99 S&H*
METAL
SIGN
$29.99 each
+ $14.99 S&H*
VINYL
APPLIQUE
Phone & MLS#
& $17.00
LOCKBOX


From $24.99
+ $10.00 S&H
Photo Package


From
$159.00
ADVANCED
OPEN HOUSE
$24.99
OPEN HOUSE
SIGN
$8.50 each
+ $14.99 S&H*
DIRECTIONAL
SIGN
$8.50 each
+ $14.99 S&H*
RENTAL LISTING
IN MLS
$159 With
For Sale Listing
COMPARATIVE MARKET
ANALYSIS
$50.00
*$14.99 total shipping & handling for any number of signs