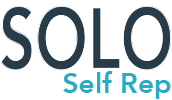 FSBO - MLS Entry Only Listing
For Builders, Agents, Investors & Experienced Sellers
---
Save a lot of money by using New Frontier Title to close your transaction and issue your title policy.This is to give you notice that the owners of ADDvantage® Real Estate Services and the website GetMoreOffers.com®, has a business relationship with New Frontier Title, LLC in that one or more of the owners of ADDvantage® Real Estate Services and GetMoreOffers.com® have an ownership interest in. This notice is given to disclose this relationship as this referral may provide ADDvantage® Real Estate Services and GetMoreOffers.com® or its owners a financial benefit via returns on ownership interest.
Yes - I would like to use New Frontier Title
No - I don't want to save money using New Frontier Title

Flat Fee Listing
Flat Fee Listing
PROGRAM DETAILS
SOLO is for the seller who has experience with selling a home in the MLS for a flat fee without the aid of an agent, is technologically savvy & has advanced knowledge of real estate contract law.
What's Included
12 month MLS listing in your local MLS
MLS listing customer support
Virtual tour link
40 photos
Contract & disclosure documents
Get More Showings, Offers & Document Portal
Coroplast For Sale sign
Real time interactive showing calendar
Lead capture system
Advanced client control panel
Free changes (some limitations)
MLS showing link
MLS offers link
What's Not Included
Listing data form info gathering
Pricing advice
Property description writing
Showing coordination
Buyer vetting
Offer review & advice
Inspection report review negotiations/advice
Appraisial negotiations/advice
Contract addendums
Contract timeline tracking
Title issues advice
Closing coordination
Closing statement (ALTA) review
These items are included in PRO program MORE INFO
What we'll be resonsible for:
Enter listing into MLS
*Listing classification in MLS: LIMITED SERVICE (Agents will know you are self-represented)
Displaying your number in the Private Remarks of the MLS (where allowed)
Forwarding you all buyer leads
Answering the phone 7 days a week
Making requested updates to your lising
Receiving and notifying you of offers
Keeping your property status updated in the MLS
What you'll be resonsible for:
Establishing a list price & buyers' agent commissions
Providing complete prperty data as required by MLS
Providing property photos (at minimum 1 exterior photo)
Placing sign & lockbox
Showing coordination
Keeping your status up to date within 24 hours
Realtor® (buyer agent) Communications
Buyer pre-qualification due diligence
Negotiation of all offers & counters
Inspection & appraisal coordination
Inspection report review and analysis
Inspection addendum if needed
Appraisal shortfall negotiations
Escrow deposit tracking
Contract timeline tracking
Closing coordination
ALTA settlement statement review

Want to know for sure which
program is right for you?
View The "I KNOW" Checklist
I Know Checklist
---
---
Did you know:
Agent listed properties sell for an average of 35% more than FSBO sold properties*
Don't leave money on the table. Trust the experts!