---
Save a lot of money by using New Frontier Title to close your transaction and issue your title policy.This is to give you notice that the owners of ADDvantage® Real Estate Services and the website GetMoreOffers.com®, has a business relationship with New Frontier Title, LLC in that one or more of the owners of ADDvantage® Real Estate Services and GetMoreOffers.com® have an ownership interest in. This notice is given to disclose this relationship as this referral may provide ADDvantage® Real Estate Services and GetMoreOffers.com® or its owners a financial benefit via returns on ownership interest.
Yes - I would like to use New Frontier Title
No - I don't want to save money using New Frontier Title

Exceptional Results At A Fraction of The Cost

$499 up front + 1% at close*
$0 up front + 1% at close*
Minimum at close fee of $3,000.00
YOU DECIDE buyer's agent commisson during the sign up process.
SERVICE
7 Days A Week
Customer Support
MARKETING
Complete Internet
Marketing
COST
$0
1% at close
$499
1% at close
Sell fast, save commission and leave no money on the table
Through selling thousands of homes over three and half decades, Co-founder/Broker, Keith Robert Gordon has mastered the techniques of contract negotiations and pricing strategies. While most agents follow the same old, same old approach to negotiating an offer, Keith's methods actually work to net you more and with the best terms possible.

<! Start SSP vs Traditional -->
PRO vs Traditional Real Estate Listings
---

Traditional Agents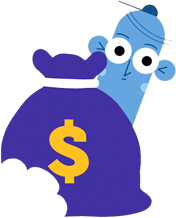 Average At Close Cost With Buyer's Agent
US
total commission cost

Ex: Buyers Agent commission of 2%: total commission will be
3%
$499 + 3%
for homes over $343,000. Minimum $3,000.00 listing fee for homes $343,000 and under. YOU DECIDE buyer's agent commission in the sign up process.
THEM
total commission cost
6%

---
Average At Close Cost With No Buyer's Agent
US
THEM
4 to 6%
total commission cost
---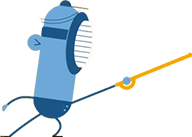 US
We offer a higher level of service
Single Agency
(fiduciary duty)
THEM
In Florida, default is:
Transaction Broker
---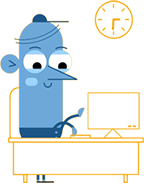 US
7 days/week
Live Support
THEM
Based on agent's Availability
---
US
A whole team of specialists
THEM
Likely the agent him/herself
---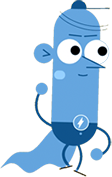 US
Our brokers have a minimum of 20+ years of experience
THEM
As little as one month up to years
---
US
Experts in contract negotiations
---
US
Thousands of closed transactions
Over $1.3 Billion SOLD
THEM
Unknown
typically a few deals a year
---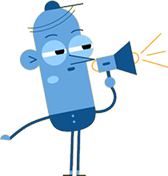 US
Photos
taken by seller & uploaded
Professional packages available for a fee
Custom Website
dedicated URL for property
Streaming walkthrough tour of your home
free platform to upload your video
Custom Property Flyer
List in MLS, Homes.com all other Real Estate websites available
THEM
Photos
taken by agent or professional
List in MLS and other Real Estate websites depending on company policies
---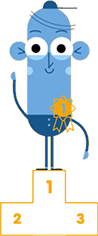 US
Cancel anytime with 60 days notice
List up to 1 year
THEM
6 months lock
No cancellations
---
<! End SSP vs Traditional -->

PRO Client Testimonials
Homes Sold Through The PRO Plan
Click on the
's on the map below to read about our recent featured successes
Join the 1000's of successful sellers we've serviced since 2005.
Our decades of experience, expertise & negotiating skills will ensure that you: Sell fast, net more, save money, and avoid stress. Because...life's too short.
Selling A Home In One Day, Too Fast?
More Services For A Fraction Of The Cost
Real humans, real service, advanced technology
Premium Marketing
Custom Website
Custom Brochure
Social Media
Realtor.com / Zillow / Homes.com
MORE INFO
Representation
18 Day Price Reviews
Power Negotiations
Appraisal Shortfall Risk Management
Buyer Vetting
MORE INFO
Single Agency
We represent you exclusively
Highest level of representation
Legal obligations to represent just you (fiduciary)
Loyalty, confidentiality, obedience, full disclosure
MORE INFO
Listing Features
Professional Representation
Coaching Sellers video training series
Seller price consultation
Appraisal expectations
Realtor® (buyer agent) Communications
Buyer pre-qualification due diligence
Negotiation of all offers
Inspection coordination
Inspection report review and analysis
Inspection addendum if needed
Email communications
Appraisal coordination
Title coordination and closing
ALTA settlement statement review
Contract Management
List until you sell MLS listing - free renewals
Same Day Activation in the MLS
Integrated Title & Closing Service
Live Support
Dedicated MLS Administrator
Signup Assistance
Comparative Market Analysis (CMA)
Expert List Price Guidance by Veteran Broker
Contract & Disclosure Documents
Get More Showings, Offers & Document Portal
Advanced Client Control Panel
Free changes (some limitations)
MLS Showing Link
MLS Offers Link
Cancel Anytime (with 60 day notice)
Social Media Marketing
Custom Designed Brochure
Custom Property Website
Free Metal MLS Yard Sign (S&H Applies)
Real Time Showing Notification
A Whole Team of Specialists Behind You
When you sign up for PRO, you don't just get one person attending to your listing, you get a whole team of specialists working for you, 7 days a week.
From expert Broker Negotiators and Transaction Coordinators to MLS Listing Administrators, Marketing Specialists and Customer Support Members, we have you covered.
Our protocols ensure that your listing is diligently and professionally handled at all times from the day you list through the day you close.
Keith Robert Gordon
Broker, Co-Founder
Renee Golda-Widman
Associate Broker
Lynn Simonton
Client Success Manager
Marci Kunzig
Transaction Coordinator
Michelle Mullis
MLS Director
Toni Lupo
Consulting Realtor
Todd Barton
Marketing Director
Whitney Essman
Graphic Artist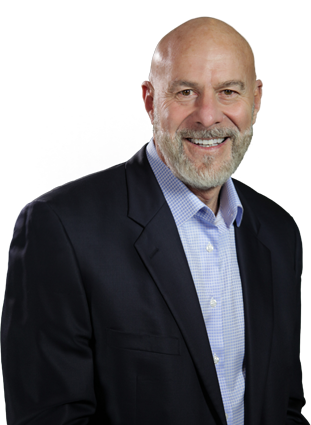 To put it simply, we do not settle just to get the deal done. We fight for our sellers' equity. It takes more effort and the application of specific tactics but this approach has been proven to work. We earn our fee by performing for our sellers and that's the way it should be.
- Keith Robert Gordon / Founder - Florida Broker
Why You Should Choose Us Over Any Other Company
---
Transparent, reliable, superior service since 2005
A+ rating with BBB
Over $1.25 BILLION sold
You set the commission to offer buyer's agents
One time flat fee - No other charges!
Find a buyer without an agent and pay no commission
Buyer leads are 100% YOURS
---
Mon-Thu 8:30AM-7PM
Fri 8:30AM-5:30PM
Sat 9AM-5PM
Sun 9AM-4PM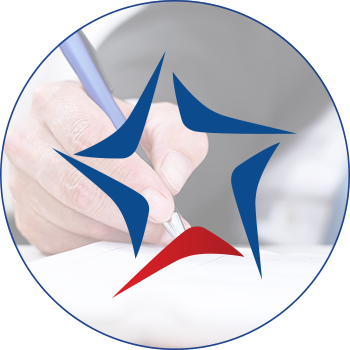 Integration with New Frontier Title*
Besides saving money on your listing, the New Frontier Title option comes with coordination with our affiliated title company New Frontier Title. New Frontier Title provides exceptional service at a lower cost. With no junk fees, seamless closing and exceptional service, New Frontier Title is the best option for your homes title service.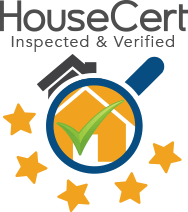 Appeal To More Buyers

Receive A Free Photo/Tour Package
Our HouseCert Enhancement Program is for savvy sellers who want to reduce stress and loss during the inspection process. Find out the benefits of the HouseCert program and improve every aspect of the home sale process!


In-Depth Educational Resources
Included To Help You Understand The Real Estate Market
Coaching Sellers Video Series
Your PRO listing comes with 30 videos with 3 hours of expert instruction that will help you understand the principals of real estate, the nuances of negotiations, and how to get full value for your home. Veteran Broker Keith Robert Gordon breaks down the process step by step and gives you insider knowledge to help you get the best results.