YOU HAVE FOUND OUR LEGACY WEBSITE. PLEASE CLICK HERE TO GO TO OUR CURRENT PROGRAMS AND OFFERINGS
Why MLS ADDvantage®
Email verification to ensure accuracy
call us toll free
1-877-232-9695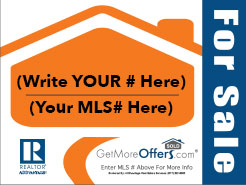 Search for Properties on MLS
Featured Properties
MLS ADDvantage®
(Program not currently available) Flat Fee Listing—List Property for Sale or For Rent
You set the commission to offer brokers/buyer's agents
One time flat fee – No other charges!
What comes with your listing
Additional Features
Free unlimited price & commission changes
NO Hidden Fees – Cancel anytime
Where we advertise
Available ADD-ons
Our other flat fee MLS listing programs
To better understand the concept of flat fee listing in the MLS, read this article. Otherwise, read on…
Why list my property Flat Fee in the MLS with ADDvantage…
We at ADDvantage are committed to you and the success of your flat fee MLS listing. The way we do this is by providing a level of service unheard of in this industry. We actually answer every call LIVE-from Mon-Thu 9AM-7PM, Fri 9AM-5:30PM, Sat 9AM-5PM, Sun 9AM-4PM. We don't miss buyer calls or forget to respond to email inquiries about your property. All Realtors® are assisted in real time with showing instructions, even if they call Saturday morning at 9:30am. A frequently asked question is: "Will my number be published in the MLS? If so, then why do you need to answer the phone?" Truth: Even though we list seller contact information in the MLS, a large number of agents automatically call our office first because they fail to look at the agent remarks where it states "call seller directly". Also, in Realtor.com, your number can't be shown because it is against the rules.
Getting flat fee listed in the MLS with just any x-y-z company is not the same as getting ADDvantage on your side. We truly can make a difference in your success. An erroneous but common belief is that if you get listed in the MLS cheaply, that you've got it made. The truth: If you choose a flat fee MLS listing company that doesn't answer their phone and doesn't value your leads as much as you do, you will lose buyer leads and Realtor® showings and you will be frustrated when you need to edit your flat fee listing. This will never happen at ADDvantage, guaranteed. Even full service real estate companies don't go as far as we do with service! We are a company that lives up to our slogan, "Real Estate By Your Rules!®"
MLS ADDvantage®'s flat fee MLS plan is (Program not currently available) for a 9 months MLS listing. We are not a "$189 list in the MLS flat fee till you sell" type of company. It wouldn't matter if you spent $1 to get your property listed if the listing is not effective and you lose leads. Besides, list till to you sell in MLS listings aren't smart because if your home hasn't sold, you are better off starting over with a brand new listing. This way, it appears back on the "hotsheet" for the Realtors® to see as a new listing in the MLS. If you need to recast your MLS listing after the listing period, we do it for 20% off and you get a brand new listing with ZERO days on the Market ("DOM")--not a stale 180-day-old listing. Plus you receive another 9 months of great service from ADDvantage.
©2006-2021 GetMoreOffers.com Real Estate