YOU HAVE FOUND OUR LEGACY WEBSITE. PLEASE CLICK HERE TO GO TO OUR CURRENT PROGRAMS AND OFFERINGS

What is the MLS and how does it work? »GO

About Realtor.com Listing…
Realtor.com is the official website for Realtor-listed MLS properties available for the public to view.
Info contained on Realtor.com is less detailed than what the Realtors® see on the MLS.
The MLS Data gets automatically fed to Realtor.com. This generally takes 48 business hours.
»View Sample Realtor.com Listings (Basic & SHOWCASE)

About Homes.com…
Homes.com is a national portal website that attracts over 2 million homebuyers each month!
Homes.com listings can only be entered by Real Estate Agents who are paid members.
»View Sample Homes.com Listing

ADDvantage Real Estate Services Listing

ADDvantage Yard Sign »View

Exposure on other Internet Portals
When you list with us, your property automatically gets shown on the following major web Portals: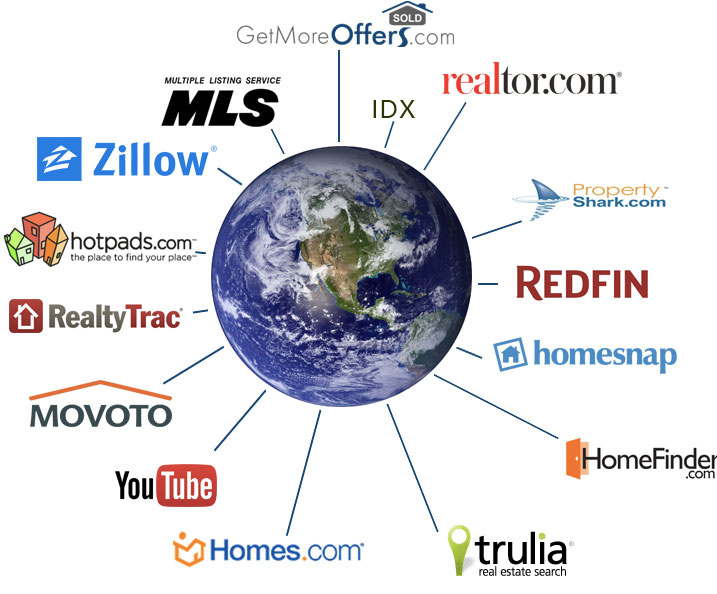 Realtor.com
Homes.com
Zillow.com
Trulia.com
Yahoo Real Estate
HarmonHomes.com
Google Merchant Center
Oodle.com
Vast.com
Propbot.com
HotPads.com
Move.com
MSN Real Estate
HGTV FrontDoor
Plus 100's of other MLS listing sites and local

Realtor®

sites

Digital Photos
The different MLS's vary in how many photos they will display. Most are between 8 and 16. ADDvantage will upload as many as the MLS will hold and will pull them from starting with the first photo displayed on our system. Simply upload the photos you want to appear into your account when you sign up. We will resize properly and transfer for you. You may also email us the photos if it's more convenient.
Realtor.com automatically uploads ONE photo (your main default photo). If you choose to upgrade to Realtor.com "SHOWCASE", you can display up to 25 photos plus other extra features.

»

more about SHOWCASE
Homes.com displays up to 25 photos.
MLS ADDvantage® displays up to 25 photos, which you may edit at any time by logging in with your password.
Getting an offer? ADDvantage will accept offers from Realtors® on your behalf. If you wish, you can have any offers faxed/emailed right to ADDvantage 866-420-8957/offers@addvantagerealestatenetwork.com and we'll forward it immediately to you.
Have a question about an offer? Talk to ADDvantage's broker--free. 727-942-2929 or 1-877-232-9695. This free service is not the same as getting full representation in a contract such as ADDvantage PLUS™. If in doubt, it is helpful to talk to an experienced broker.
We provide the National Association of Realtors® (NAR®) standard FAR & FARBAR contracts by request. Simply contact our office and we will email or fax you the document.

Disclosures
We provide NAR® disclosures by request. Simply contact our office and we will email or fax you the document.
©2006-2021 GetMoreOffers.com Real Estate