Learn To Sell Like A Pro
You want to go it alone and we get that. Now let's make sure you're prepared for what's ahead!
We'll Teach You:
NEGOTIATION
Learn To Negotiate
For More
PRICING
Pricing Techniques
To Attract Buyers
APPRAISAL SHORTFALL
Protect Against
Appraisal Shortfalls
INSPECTIONS
Techniques for
Managing Inspections
CONTRACTS
Understanding & Managing
Contracts
Selling a home "solo" comes with risks...but if you know what to anticipate, you'll be equipped to rise to the challenge.
Just a few examples of ways sellers lose money, time on the market and experience unnecessary stress:
Appraisal shortfalls and how you'll lose money in negotiations if you don't prepare ahead of time.
Importance of buyer vetting...Letters alone are not enough.
Anticipating potential risks such as one-sided contracts or sneaky contract terms.
Leverage our decades of experience to help guide your success and save yourself stress and lost money!
Two Options For Your Success
Learn to Negotiate Like a Pro
Video Series Add On for SOLO Program

$79
---
30 educational videos to help you not leave any money on the table
*If you later sign up for SoloMAX or PRO after purchase, we will credit back the full amount of this package.
Learn to Negotiate Like a Pro
Video Series Included in SoloMAX and PRO

$0
---
30 educational videos to help you not leave any money on the table
No Additional Cost
Home Horoscope Quiz
Take our 5 question Quiz and we'll guess how long it will take you to sell your home.
Keith Gordon's Video Coaching Series for Self-Represented Sellers
For more than 35 years, real estate broker Keith R. Gordon has successfully negotiated thousands of real estate transactions to earn sellers more on the sale of their homes. Now Keith teaches you his field-tested strategies.
---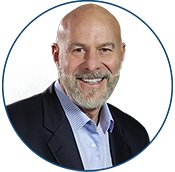 "Since 2005, my focus has been on representing and advocating for residential home sellers with the mission of saving them commissions and earning them more on the sale of their homes."
Keith Robert Gordon
Founding Broker
---
In his comprehensive 30-video training package Keith covers all aspects of a listing from start to finish including establishing a relevant list price, setting tempo and many other core negotiation principles. Learn key techniques to drive more offers to your listing, maintain control over negotiations, and leave no money on the table.
The course is divided into 5 sections representing the different phases of the real estate transaction:
Pre-Listing
Listed
Negotiations
Under Contract
Closing
Each section will give you valuable information to help you navigate the selling process, determining price reductions, prove the highest value of a home, and seeing the transaction through to the closing.
Pre-Listing Sections:
How much do homes appreciate

Principles of pricing

Seller misconceptions on pricing a home

Why you should not rely on an agent's opinion, appraisal or CMA

Establishing an effective list price

Seller fuzzy math
Consider a 4 point inspection before listing
Inspection and seller's disclosure
Should I remodel before I list my home
The do's and don'ts of an MLS ad
Buyer's agent compensation
Listed Sections:
How to speak to a buyer's agent

How to manage your listing once you are in the MLS

Understanding what buyer's agents are saying
What do you do when you have no showings
Feedback
Negotiating Sections:
The do's and don'ts of negotiating

Understanding buyers' offers
Appraisal Shortfall

Selling a home in 10 days

Lowball, iBuyer and contingency offers

The finer points of negotiating

Power shift
6 techniques to negotiate for full value
Why deals fall apart
Under Contract Sections:
The As Is Florida contract
How to manage a contract
The nuance of an as is contract
How to manage a cash offer
Closing Section: