ADDvantage® Real Estate Services
Who is ADDvantage®
ADDvantage® is the brokerage authorized by GetMoreOffers.com to provide flat fee MLS listings in Florida and New York. ADDvantage® is unlike any other real estate company in Florida, New York, or anywhere. Our work ethic and customer service blow away all other real estate brokerages because we answer calls live 7 days a week, we follow through on promises, and we care about the success of each and every one of our customers.
No matter which program level sellers engage our company with-from self-represented/limited service programs to our Full Service PRO program, all sellers receive the same diligence and care from our highly trained team of specialists.
Keeping up with new technology and Internet marketing trends is one of our top priorities since the success of our clients depends on getting the best exposure. We are innovators in our field and through software development and research, we are forging new roads in the real estate industry.
Though many Realtors® have lost the trust of the public, we continue to gain referrals on a regular basis from sellers who have saved money and sold their homes successfully through our discount listing brokerage.
The most common thing said about our flat fee listing company is how available, professional and reliable we are. That's because outstanding service has always been the foundation of our business model. Our company is all about giving homeowners what they want, when they want it. Our customers always remain 100% in control.
---
About Keith Robert Gordon Broker:
Cofounder, GetMoreOffers.com
Owner/Broker of Record, ADDvantage® Real Estate Services, FL
FL Lic. BK409442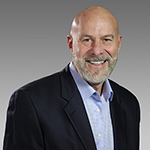 GetMoreOffers.com's cofounder, Keith Robert Gordon, has been licensed in Florida since 1984 and has spent decades educating other agents and brokers in contract negotiation strategies. Previously a custom home builder, Keith's background grants him extensive construction knowledge that enables him to thoroughly grasp home values. This coupled with a futures trading background gives Keith perspective and predictive insight into market cycles as well. After running a large brokerage office in Miami, Keith decided that his life's mission was to offer affordable but invaluable real estate services to sellers who wished to remain autonomous throughout the listing process. Thus, he and his creative partner, Erin Knorr, created GetMoreOffers.com.
Keith is a contract expert whose experience and skills save his PRO Contract-to-close clients time and money. Because of how our flat fee MLS programs are designed to fit every need and every level, sellers can upgrade to full contract representation at any time. Keith works in tandem with consulting broker, Renee Golda-Widman, who learned under Keith's mentorship for 5 years. Together, they help sellers net the most on the sale of their homes.
"No complaints have ever been filed against me because I have my own superior code of ethics which puts my sellers and their sale first. I am a Florida native (born in St. Petersburg) and have extensive knowledge of greater Tampa Bay, Manatee, Sarasota, Greater Miami-Dade and other major cities in Florida. My mission has never been about commission but about providing valuable services that save sellers' hard-earned equity."
To research a licensee, go to https://www.myfloridalicense.com/wl11.asp. Type in "Keith R Gordon" as the name to find the licensee more easily.
---
About Renee Golda-Widman Broker:
Broker of record - ADDvantage® Real Estate Services, NY
Consulting/negotiating broker for ADDvantage Real Estate Services (FL & NY)
FL lic. BK688124
NY lic. 10491206822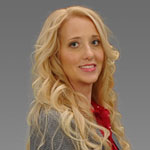 Renee Golda-Widman is the chief negotiating broker for ADDvantage Real Estate Services, the authorized brokerage for GetMoreOffers.com in both Florida and New York. Born and raised in Buffalo, NY, Renee has dedicated herself to helping sellers navigate through the process of listing, selling and closing transactions. GetMoreOffers brings New York sellers the unprecedented cost savings, expertise and experience offered by ADDvantage® Real Estate Services.
"At ADDvantage® Real Estate Services, I work hand in hand with a highly experienced team of Real Estate closing professionals including transaction coordinators and expert marketers. Our collective skills and expertise, along with our steadfast goal to minimize your risk and net you the most money, will, without a doubt, confirm that you are in the best hands possible.
We start by doing a price analysis to establish a market-relevant value to encourage multiple offers. Once the offers come in, I utilize my savvy negotiating skills to identify the best offer with the best terms and advance it to contract. Once the closing process starts, our expert transaction coordinators will make sure everything is in order and that all timelines are met to ensure a seamless, successful closing."
---
ADDvantage® Real Estate Services carries $1,000,000 Errors and Omissions Insurance coverage.
ADDvantage® Real Estate Services has an affiliated business relationship with New Frontier Title.
To contact ADDvantage® Real Estate Services, call 727-942-2929 or 1-877-232-9695.