Extend Your Range With ADDvantage
Agents, join your colleagues and enlist GetMoreOffers.com to get more exposure for your Florida listing through flat fee MLS.
Benefits:
Reach 1000's more agents in other nearby area MLS's
Avoid paying costly application and yearly fees to gain access to other MLS systems
Get your listing extra promotion on Homes.com and many more popular real estate sites
Receive exposure to 66,000+ buyers on GetMoreOffers.com per month!
All buyer leads are yours
Many agents throughout Florida list with GetMoreOffers.com so that they can have more marketing exposure for their listed properties. Most Real Estate agents are members of their local MLS boards. However, adding your listing to other nearby area MLS databases can promote your property to more agents and more buyers.
There are no rules against listing a property in multiple boards. Listing with ADDvantage® Real Estate Services will ensure your property has the exposure you want without paying the high costs to join another board.
In addition to the many sites your listing will be promoted on such as Homes.com, here at GetMoreOffers.com we receive 66,000 or more website hits per month. Buyers who search on our site will see your contact information on the listing and call you directly.
At ADDvantage® Real Estate Services we are members of the following MLS's:
Below you will find details on what we offer with our Silver Basic MLS Flat Fee Listing plan:
$299 Flat Fee Listing—List Property for Sale or For Rent
You set the commission to offer brokers/buyer's agents
One time flat fee – No other charges!
Find a buyer without an agent and pay no commission
What comes with your listing
Same Day Activation in the MLS

Virtual Tour Link

25 Photos

Announce Open Houses

Virtual Tour Link

25 photos
Additional Features
Unlimited Price & Commision Changes

MLS Showing Link

MLS Offers Link
Where we advertise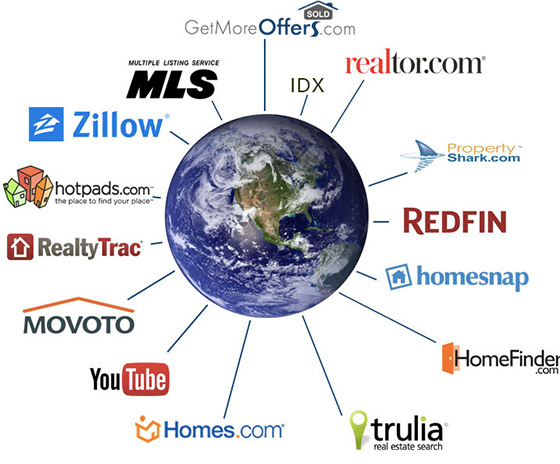 Available ADD-ons
©2006-2020 GetMoreOffers.com Real Estate