YOU HAVE FOUND OUR LEGACY WEBSITE. PLEASE CLICK HERE TO GO TO OUR CURRENT PROGRAMS AND OFFERINGS
Featured Professional ADDvantage™ Listings
Search for Properties on MLS
Why Professional ADDvantage™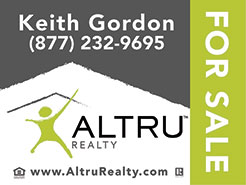 Agent Assure®

More on Street Smart ADDvantage® Realtor® E-Blast
The table below shows how many
Realtors®
will be included in the E-Blast for some areas.
Enter YOUR zip code below to see the total number of
Realtors®
that would receive the Street Smart ADDvantage® Realtor® E-Blast for your property.
Featured Properties
A Satellite Beach Home Owner Speaks About his Experience as an Professional ADDvantage™ Client
I worked for a major communications company for over thirty years. During that time I met and dealt with thousands of business owners and professionals. My company prided itself on customer service and keeping the customer informed. Keith Gordon is without a doubt the most professional, hard working, on the ball person I have ever had the pleasure to work with. Every time I called ADDvantage, Keith was there to answer my question or attend to my needs. Mr. Gordon loves his job and it shows in his attitude and results. He went beyond the call to help me sell my home and I got exactly the price I wanted for it. Selling your home through ADDvantage is well worth the price. Never have I received so much service for so little money, Keith Gordon's expertise and experience is worth five times what I paid. Thank you Keith you are truly the best of the best.
-John Small Satellite Beach Florida
Professional ADDvantage™ 0.75% at close ($1,500 min)
Read broker's opinion of this listing program
Broker's Opinion:
Being successful in real estate today is about 3 things…Internet Marketing,
Realtor®
Showings, and Professional Representation. Our Professional ADDvantage™ flat fee MLS listing plan gives sellers every tool and service we have ever offered to make the selling experience fast, professional, and effective.
ADDvanatge® has always pioneered innovative flat fee MLS plans. Our new Professional ADDvantage™ plan protects your equity and best interest every step of the way.
Get the most from your sale through the expertise of broker Keith Gordon
Keith Gordon, broker for ADDvantage® Real Estate Network with 38 years of experience in United States. Keith will impart his extensive real estate contract knowledge, negotiation skills, and inspection report acumen to help you negotiate your best deal, close it on time and keep more of your hard earned equity. The art of getting the best price for your home is a combination of knowledge about appraised value and the understanding that there exists an "appraisal price envelope" for any given home. Another key to getting the best price is understanding that envelope and pushing the upper limits of that appraised value. Anyone can negotiate a market deal but that often leaves money on the table. Feel free to read some of testimonials from Professional ADDvantage™ listings.
Can you afford not to have Keith Gordon represent you?
Because of our low closing fee and extensive real estate contract knowledge, your bottom line should far exceed the extra costs of the Professional ADDvantage™ listing plan. Our fee is 0.75% at close ($1,500 min). You only offer the buyer's agent a commission which is entirely up to you. Most sellers offer 3%.
Local Community Spotlight Marketing plus Realtor.com Showcase, World Properties, Homes.com, Truila, Zillow, and 100's More
When it comes to Internet marketing, we are Internet real estate marketing professionals. We start with our custom local community spotlight landing page which highlights your exact community, subdivision, or condo. We research every detail about your home or condo which draws extra buyers using our advanced search engine marketing. This, coupled with an enhanced listing on Realtor.com, Homes.com, World Properties, and hundreds more real estate websites makes marketing your home through GetMoreOffers.com a powerful Internet experience.
Why a Professional ADDvantage™ listing is better than full-service 6%
Communication, service and marketing at ADDvantage® are excellent. Have you ever called or emailed a full-service 6% agent and received no response for days, yet they want 6% to represent you? If this happens, what about the other Realtors® trying to show your listed property? This never happens at ADDvantage® because we are a full-service discount real estate company that is heavily service-based. We answer our phone 9:00am-6:00pm 7 days a week and we never miss an opportunity to schedule a showing or service the needs of our sellers or a fellow Realtors®.
Price your home correctly with the help of the Broker
Keith Gordon will consult with you about the United States real estate market and what pricing strategies are working best. When it comes to getting the most for your home, Keith's strategy assumes there are 3 buyers for your home right now. Keith's goal is to price your home competitively and draw out the best offer from the possible pool of buyers. Keith believes there is one buyer out there willing to pay more than the rest. To find that buyer, it requires extensive Internet marketing, accurate pricing, and intelligent negotiations.
Is the buyer's agent your friend?
No! They represent their buyer and your home is what they want for the least possible price. Keith will be there to represent you. His expertise will be there every step of the way to ensure the contract is worded correctly, that there are no expenses pushed onto the seller's side that belong to the buyer and we don't engage a buyer that can't close.
The inspection and who is paying for the inspection related repairs?
The buyer pays for the building inspection, mold inspections, and other buyer requested inspections. It is up the buyer's agent to schedule these inspections within the time frames mandated by the contract. Keith's responsibility is to impart his extensive building background and knowledge about inspection reports and reach an amicable settlement for possible repair requests made by the buyer's agent without losing the deal. Each contract has different language relating to how much the seller maybe be responsible for inspection related "warranted items".
Buyer Due Diligence
One of the most important aspects of negotiations is the buyer. Some buyers present "letters of qualification" that are not worth the paper they are written on. Keith will ferret out what buyers are real and the ones that might tie your property up and not close the deal.
Title
The seller decides on which title company to use in the transaction and pays for the title policy in most places. In other locations, the buyer pays for title and has the right to pick the closing agent or title company. Title work is very important. A poor title company can delay a closing. Keith has relationships with the most respected title companies in United States.
Can a Seller request the buyer to pay all closing costs?
Yes.
Can a buyer request that the seller pay all or a percentage of the closing costs?
Yes. This a typical request when the sales price is $180,000 and less. Especially first time buyers.
Other benefits to a Professional ADDvantage™ Listing…
An Exclusive Right of Sale Listing in MLS gets more showings
Sellers often ask if Realtors® shun flat fee MLS listings. In some very small towns controlled by "old school" Realtor, this could happen but not if you list with Professional ADDvantage™. The cost saving of listing your United States home with our discounted Professional ADDvantage™ listing not only saves your 2.6% over a 6% listing but also ensures better service and a Exclusive Right of Sale Listing in the MLS…NOT a Exclusive Agency (which is how 99% of all flat fee listing is inputted into the MLS). When you are represented by ADDvantage®, we input Professional ADDvantage™ listings into the MLS as Exclusive Right of Sale listings. It is more professional and ensures more showings…A big plus!
Our Powerful and Effective Street Smart ADDvantage® Realtor® E-Blast
Since 2005, we have been promoting properties to Realtors® throughout United States that offer a 4% or greater buyer's agent commission. Twice a month, all your local Realtors® that live or work within 35 miles of your property will receive the E-Blast. It is now the best read Realtor®-to-Realtor® email in United States. (view sample of email). The retail price of this service is $(Program not currently available) but it's free with Professional ADDvantage™ listing. To see how many Realtors® live and work within 35 miles of your property that would receive the Street Smart ADDvantage® Realtor® E-Blast, click here
Agent Assure®…Our guarantee that you'll never miss a showing
Agent Assure®…Our custom service where we schedule all showings for you 7 days a week. We have you covered from 9:00am-6:00pm 7 days so when a Realtor® calls, they will be given your exact customized showing instructions, we call you to confirm each showing and send an email. ($159 value, free with Professional ADDvantage™)
Agent Activate®…Makes selling your home faster and smarter
Agent Activate® is our showing service where buyers are shown your property by one of our qualified agents. 100's of Realtors® throughout United States have sold an ADDvantage® MLS listed property. We track and rate each Realtor® creating a pool of qualified Agent Activate® agents. Once you list your home with ADDvantage® each Realtor® that shows your home will be given special consideration once we have evaluated their "Realtor® etiquette" and buyer skills via our feedback system. When we believe an agent has the right combination of skills, we then include those Realtors® into "your" Agent Activate® pool of available and qualified Realtors®. So when a buyer calls, the best agent will help sell your home and will be paid your "offered" commission, typically 3%. This saves you 50% in commissions!
Feedback
Most sellers like feedback from showings. Our system sends an email to all Realtors® that show your home requesting feedback. This way you will get the most from every showing.
Realtor.com Showcase…40 Pictures on Realtor.com
This is the maximum exposure on the world's most important real estate website. (Not Available value, free with Professional ADDvantage™)
Custom Metal Sign
Our custom metal sign is bright, professional and comes with your unique MLS number. Realtors® respond better to a professional looking sign. Our sign generates more calls! FSBO signs send a clear message to Realtors® that the seller is either flat fee listed, not paying a commission, or that the Realtor® will be dealing directly with the seller…Which most Realtors® would rather not do. Our sign is $14.99 for shipping and handling. (see sample)
Virtual Tours Available
Circle Pics, a national virtual tour company, will come to you and professionally shoot a virtual tour of your home, 5 pans and 12 stills. We will post this tour on our site, getmoreoffers.com, homes.com and Realtor.com. Cost $159. Or, you can upload 40 of your own pictures for free.
List Until You Sell - lots of excellent marketing and service
Besides a MLS listing in your local MLS where all the Realtors® search for properties, we also will make sure your listing will be visible to buyers around the world by placing it all over the web…Plus 100's of other MLS listing sites and local Realtor® sites. We'll even add an additional MLS board for $99 saving you $26 off our regular price.
Our other flat fee MLS listing programs
©2006-2022 GetMoreOffers.com Real Estate