YOU HAVE FOUND OUR LEGACY WEBSITE. PLEASE CLICK HERE TO GO TO OUR CURRENT PROGRAMS AND OFFERINGS
Why SoloMAX
Email verification to ensure accuracy
call us toll free
1-877-232-9695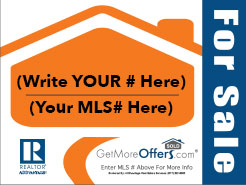 More on Street Smart ADDvantage® Realtor® E-Blast
The table below shows how many
Realtors®
will be included in the E-Blast for some areas.
Enter YOUR zip code below to see the total number of
Realtors®
that would receive the Street Smart ADDvantage® Realtor® E-Blast for your property.
Search for Properties on MLS
Featured Properties
SoloMAX
(Program not currently available) Flat Fee Listing
Twice per month

Realtor®

E-Blast (if offering 4% or higher commission to the

Realtors®

)

«

»

view sample E-Blast
You set the commission to offer brokers/buyer's agents
One time flat fee – No other charges!
What comes with your listing
Additional Features
Free unlimited price & commission changes
NO Hidden Fees – Cancel anytime
Where we advertise
Available ADD-ons
Our other flat fee MLS listing programs
SoloMAX is our newest flat fee MLS innovation offering sellers more than just a flat fee MLS listing. List flat fee MLS with SoloMAX and get ready for the best service and FSBO marketing package of any full-service REALTOR® or discount real estate brokerage firm.
Marketing a home is what sells a home. SoloMAX was created to give the FSBO seller who realizes the clear benefits of flat fee MLS listing while desiring the same FSBO marketing package that a full service listing offers. If you are considering using SoloMAX to market your home, you are likely savvy, talented at recognizing value and (as a result) financially successful. SoloMAX essentially takes out the real estate middle man, saving sellers thousands in commission while still providing the same MLS listing a full service agent would provide, superior internet marketing, plus 100% contract representation.
Your flat fee MLS listing will be in Realtor.com as a "Showcased" property as well as Homes.com (premium listing), and a host of other FSBO sites such as Trulia, Yahoo classifieds, Google Real Estate, and many more.
ADDvantage's™ WORKS offers a comprehensive FSBO marketing package including 250 "Just Listed" custom postcards for flat fee MLS seller mailed to your closest neighbors. Often, homes and condos are sold as a result of a friend or neighbor who "bird dogged" a property on a buyer's behalf. So getting the word out locally is important. Selling flat fee MLS with SoloMAX also means a traditional wood yard post and a professional metal sign with our number on it.
Since the majority of buyers browse for homes on the Internet these days, most would agree that having professional looking photos is an extremely important adjunct for your flat fee MLS listing. The ADDvantage's™ WORKS FSBO marketing package also includes a professional MLS-ready virtual tour by the national virtual tour company, Circlepix. This virtual tour will appear on getmoreoffers.com, Realtor.com and the MLS. Once you have signed up, a Circlepix representative will call you to schedule a time that is convenient with you. The tour is typically ready the same day as the photo shoot.
SoloMAX comes with Agent Assure®, our concierge phone service, which means all phone calls from the sign, MLS and other sources will be fielded by ADDvantage. We act as the liaison between the flat fee seller and the agents or buyers for showing instructions. This extra service adds huge benefit for a few reasons. One, ADDvantage™ never misses a buyer or REALTOR® call as we answer all calls live, Mon-Thu 9AM-7PM, Fri 9AM-5:30PM, Sat 9AM-5PM, Sun 9AM-4PM. A helpful ADDvantage™ representative is always ready to assist every caller so that no lead is ever lost and REALTORS® never have to wait for the seller's exact showing instructions. Being more professional helps all parties act more quickly. The right response to a REALTOR® asking about a listing can make the difference between a fast offer and no offer. Secondly, the seller receives a level of service that is unheard of in the real estate business. 9 hour a day phone coverage with a flat fee MLS listing?! Wow! Why does ADDvantage™ offer this type of service? "Our flat fee MLS listed customers love the reliability of it, the REALTORS® never get frustrated by the "leave a message" answer that is typical when dealing with other unresponsive flat fee MLS listing services and it helps sell more homes and condos," says Keith Gordon, broker of ADDvantage™ in Florida.
And because ADDvantage™ knows that some sellers with a flat fee MLS listing go on vacations or are too far from their property to show it, we have a special flat fee MLS listing ADD-on service called Agent Activate® to assist you. Agent Activate® is free and all you need to qualify to use it is the ability to lock box the property so REALTORS® can gain access. Since you are not available to show the property, if a buyer without an agent wants to view the home, an ADDvantage™ agent or affiliate will show it for you. If our agent sells your property to one of those prospects, then our agent will represent the transaction right through closing and earn the commission being offered. There is only one commission paid by the flat fee MLS listed seller and that is whatever commission the seller has told ADDvantage™ to offer in the MLS. If another agent (from XYZ Realty) brings their buyer and a sale results, that agent will earn the commission instead. In essence, the flat fee MLS listed seller pays just one side of the commission while getting great service, an all-inclusive FSBO marketing package, the flexibility to turn Agent Activate® on and off with just a click and 100% control over their flat fee MLS listing.
When a flat fee MLS seller uses SoloMAX, our MLS administrators go the extra mile to ensure that all needed seller disclosures and documents are properly loaded into our "user documents" area on the flat fee MLS seller's Control Panel. When a REALTOR® is ready to present an offer, the very first request will be for a scanned copy of the Seller's Disclosure Statement, mold disclosure and the rules and regulations section of the homeowners association or condominium association. Because we have these documents ready to go, our MLS administrator can quickly move them to the offering agent and again, avoiding any delay in the selling process. SoloMAX offers a professional level of flat fee MLS marketing and service and yes, we are on top of every detail…even at our bargain price of (Program not currently available)
The most powerful and successful flat fee MLS marketing program offered by ADDvantage™ is our Street Smart ADDvantage® Realtor® E-Blast. As an SoloMAX flat fee MLS listed seller, you will be marketed with our well recognized twice per month Street Smart ADDvantage® Realtor® E-Blast by just offering a 4% or greater commission to the buyers' agents. The reason a seller must offer 4% or > commission is the very reason why REALTORS® respect and anticipate the arrival of each Street Smart ADDvantage® Realtor® E-Blast. It contains only those properties that are offering a higher than normal commission to the buyers' agents. If you select a 4% or higher commission for your flat fee MLS listing (step 2 of the signup process), our system will automatically market your property in the Street Smart ADDvantage® Realtor® E-Blast.
With SoloMAX, the seller get the best of both worlds…great service and an over-the-top flat fee MLS FSBO marketing package.
©2006-2022 GetMoreOffers.com Real Estate