Flat Fee MLS in Pennsylvania
ADDvantage delivers Pennsylvania FSBO sellers the most comprehensive flat fee MLS programs available.
We offer the program that best suits your needs for selling your Pennsylvania property…
Sellers -
List Your Pennsylvania Property
List your home Flat Fee MLS and Save Thousands!

Sell Your Home!Starting at $69
Buyers -
Search Pennsylvania Listings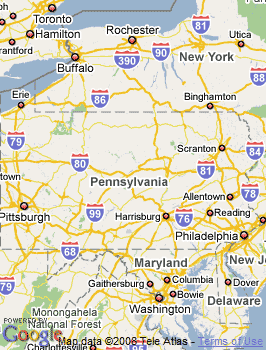 The GetMoreOffers.com Way
Selling FSBO with MLS saves 3%
We offer customized flat fee MLS listing plans, each designed to meet the needs of Pennsylvania FSBO home sellers. Our #1 recommended Altru® contract-to-close flat fee listing program takes the worry out of listing as a self-represented flat fee seller and may just get you a higher offer on your home.
Why listing with a Pennsylvania licensed flat fee MLS broker is a smart move
Read our flat fee MLS-listed client testimonials and our listing agreements for flat rate MLS sellers and you too will be convinced that we are the most reliable MLS Listing Service in Pennsylvania. GetMoreOffers.com®: professional, reliable, 100% transparent - never any hidden fees or gimmicks.
GetMoreOffers® gets Pennsylvania flat fee MLS sellers more showings
Flat rate MLS listing often means flat service. At GetMoreOffers®, our brand of discount MLS listings include our legendary Mon-Thu 9AM-7PM, Fri 9AM-5:30PM, Sat 9AM-5PM, Sun 9AM-4PM live support which results in more showings & a quicker sale.
Get your listing in the MLS quickly with the flat fee MLS listing pros
Members of several Pennsylvania MLS boards, GetMoreOffers.com® has been a flat fee MLS broker for many years and a real estate brokerage even longer.
Flat Fee MLS and Pennsylvania have a lot in common...Love of Saving Money
Many home owners in Pennsylvania have not heard of listing in the MLS "directly" without a listing agent. Since 2000, we have been helping by owners save money by listing homes in the MLS using a service called "flat fee MLS."

Listing flat rate removes the listing agent from the selling process. You list the property on-line at getmoreoffers.com in just about 1 hour.

Once you have written a property description, uploaded pictures and paid for your flat fee listing, your MLS listing will appear in your local MLS, Realtor.com and many other Internet real estate websites.

Flat rate MLS listing through the ADDvantage® Real Estate Network is simple, reliable and effective.

We offer 4 by owner MLS listing plans. Each plan offers a bit more service or marketing. An example is The Street Smart ADDvantage® Realtor eblast.

This Realtor-to-Realtor eblast is reserved for those sellers that wish to offer a 4% or greater buyer's agent commission. Offering a higher than average Realtor® incentive is truly an effective marketing approach.

Twice a month, most Realtors® in your neighborhood will receive the email. Street Smart ADDvantage® Realtor eblast is the nation's most popular Realtor-to-Realtor email.
Listing Flat Fee MLS in Pennsylvania? Pass your commission savings on to the buyer and get SOLD!
Anytime ADD-ons for our FSBO MLS listed sellers
Flat Fee MLS 101
Sell faster using my 5 tips for listing flat fee MLS in Pennsylvania
Look like all other listings in the PA MLS. Package your Pennsylvania flat fee listing so Realtors® will see your listing in the MLS exactly the same as a full-service agent's listing. List flat fee with Altru® and you'll get more Realtor® showings, worry less about negotiating or filing disclosures, have less stress and likely get a higher sale price.
Use a professionally-done yard sign. Realtors® fear For Sale By Owner signs (white and red; generic) because they mean FSBO and not necessarily offering a commission. As well, For Sale By Owner signs promote the seller's phone number and that is not what a Realtor® wants their buyer to see. The best solution is to use a metal GetMoreOffers® sign with our phone number on it. This means you get a professional MLS administrator answering the call for you Mon-Thu 9AM-7PM, Fri 9AM-5:30PM, Sat 9AM-5PM, Sun 9AM-4PM, and we forward all buyer leads to you and schedule appointments. This service is called Agent Assure® and is $159 as an add-on or free with our Altru® program.
List on the Multiple Listing Service without giving up the right to sell by yourself and get 100% contract-to-close representation. Contract representation is so important for many reasons but the most critical reason to list using Altru® contract-to-close representation is so Realtors® only talk with and negotiate through Altru® Realty brokers. This assures you peace of mind that there will be no mistakes in getting you the highest offer. Additionally, Realtors® prefer working with another broker as apposed with the seller.
Price your property correctly and leave no room to negotiate. This might sound crazy but it's true. In a buyer's market, buyers are anticipating prices to move lower and therefore buy under what sellers call "market value". Conversely, in a seller's market, buyers justify buying "market" prices because they believe prices will rise in the future.
List with a trusted and reliable PA licensed flat fee MLS broker such as those approved by GetMoreOffers.com. Our flat fee clients frequently compliment us by saying that we are truly light years ahead of other flat fee MLS and full-service companies in Pennsylvania. And they are right because we have invested in the future and understand what sellers need. We have the longest hours in live phone coverage of any flat fee service in America (Mon-Thu 9AM-7PM, Fri 9AM-5:30PM, Sat 9AM-5PM, Sun 9AM-4PM), we forward all buyer leads to sellers in real time, have the best 100% paperless listing software and have special software to track contract negotiations and close deals without a hitch.
About Pennsylvania
Virtue, Liberty, and Independence….the motto of Pennsylvania. Also known as the Keystone State, Quaker State, and the State of Independence; the streets, cities, and towns of Pennsylvania has so much history running through it. From the city of Brotherly Love Philadelphia to the Poconos, Pennsylvania has a little of everything for everyone. Although Philadelphia is the most popular, largest, and historical city, the capital is actually Harrisburg. It is the 10th largest city in the state, behind Philadelphia, Pittsburgh, Allenton, Erie, Reading, Scranton, Bethlehem, Lancaster,and Altoona.

Pittsburgh, known as Steel City is located in Allegheny County near the Western Border of PA. 1901, the US Steel Corporation was formed in Pittsburgh and the city began producing a third of the United States' steel. In 2007, Forbes Magazine named Pittsburg the 10th cleanest city. It is home to the Pittsburgh Steelers, a National Football League team.

The Pocono Mountains is a great and popular resort and vacation destination for anyone. From whitewater rafting, canoeing, camping, hunting, hiking in the summer time to skiing, snowboarding, snowmobiling, or just snowball fights in the wintertime. The Poconos are enjoyable through all four seasons.

Philadelphia, as stated before is the largest, most popular and historical city in PA. Surrounding what is known as Center City, Philadelphia's neighborhoods are divided up in North, Northeast, Northwest, West, South, and Southwest Philadelphia. The typical Philadelphia home is known as a row house. Row houses are identical or mirror-image houses with share side walls. Center City or downtown Philadelphia is the nucleus of historical fact, sites, entertainment, sports teams, recreational activities, and higher education. Philadelphia is the home to Independence Hall, The Liberty Bell, the Federal Mint, the Masonic Temple, the NFL's Philadelphia Eagles, the 2008 MLB World Series Champion Philadelphia Phillies, the NBA's Philadelphia 76ers, the NHL's Philadelphia Flyers, and the MLS's Philadelphia 2010s, the Philadelphia Zoo, and Penn's Landing.

The Philadelphia Museum of Art is one of the largest art museums in the United States. Located at the west end of the Benjamin Franklin Parkway, the museum has been well known for its roles in concerts, parades, and movies. It is well known for the role it played in a famous scene in the film Rocky, where Rocky (played by Sylvester Stallone) runs the famous art museum steps in training to fight in the World Heavyweight Championship. Visitors to the museum can frequently be seen mimicking Rocky's famous run.

ADDvantage® offers listings for a flat fee in the MLS in the following Pennsylvania counties
Flat Fee MLS in Surrounding States
©2006-2019 GetMoreOffers.com Real Estate