Flat Fee MLS in Nebraska
ADDvantage delivers Nebraska FSBO sellers the most comprehensive flat fee MLS programs available.
We offer the program that best suits your needs for selling your Nebraska property…
Sellers -
List Your Nebraska Property
List your home Flat Fee MLS and Save Thousands!

Sell Your Home!Starting at $69
Buyers -
Search Nebraska Listings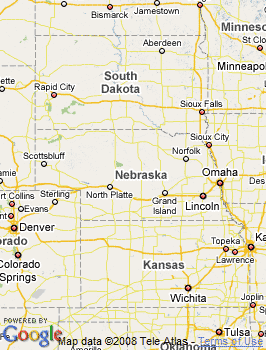 The GetMoreOffers.com Way
Selling Flat Rate MLS saves 3%
We offer customized flat fee MLS listing plans, each designed to meet the needs of Nebraska FSBO home sellers. Our #1 recommended Altru® contract-to-close flat fee listing program takes the worry out of listing as a self-represented flat fee seller and may just get you more money for your home.
Why listing with a Nebraska licensed flat fee MLS broker is a smart move
Read our flat fee MLS-listed client testimonials and our listing agreements for flat rate MLS sellers and you too will be convinced that we are the most trusted MLS Listing Service in Nebraska. GetMoreOffers.com®: professional, reliable, 100% transparent - never any hidden fees or gimmicks.
GetMoreOffers® gets Nebraska flat fee MLS sellers more offers
By-Owner MLS listing often means flat service. At GetMoreOffers®, our brand of discount MLS listings include our legendary Mon-Thu 9AM-7PM, Fri 9AM-5:30PM, Sat 9AM-5PM, Sun 9AM-4PM live phone support which results in more showings & a quicker sale.
Get your listing in the MLS quickly with the flat fee MLS listing professionals
Members of several Nebraska MLS boards, GetMoreOffers.com® has been a flat fee MLS listing broker for many years and a real estate broker even longer.
Listing Flat Fee MLS in Nebraska? Pass your commission savings on to the buyer and get SOLD!
Anytime ADD-ons for our FSBO MLS listed sellers
Flat Fee MLS 101
Sell faster using my 5 tips for listing flat fee MLS in Nebraska
Look like all other listings in the NE MLS. Package your Nebraska flat fee listing so Realtors® will see your listing in the MLS exactly the same as a full-service agent's listing. List flat fee with Altru® and you'll get more Realtor® showings, worry less about negotiating or filing disclosures, have less stress and likely get a higher sale price.
Use a yard sign that promotes a professional image. Realtors® fear For Sale By Owner signs (white and red; generic) because they mean FSBO and not necessarily on the Multiple Listing Service. As well, FSBO signs promote the seller's own phone number and that is not necessarily what a Realtor® wants their buyer to see. The ideal solution is to use a metal GetMoreOffers® sign with our number on it. This means you get a professional MLS administrator answering the phone for you Mon-Thu 9AM-7PM, Fri 9AM-5:30PM, Sat 9AM-5PM, Sun 9AM-4PM, and we forward all buyer leads to you directly and schedule appointments. This service is called Agent Assure® and is $159 as an add-on or free with our Altru® program.
List on the Multiple Listing Service without giving up the right to sell by yourself and get 100% contract-to-close representation. Contract representation is so important for many reasons but the most critical reason to list using Altru® contract-to-close representation is so Realtors® only talk with and negotiate through Altru® Realty brokers. This assures you peace of mind that there will be no mistakes in getting you the highest offer. Additionally, Realtors® prefer working with another broker as apposed with the seller.
Price your property right where you want to sell it and leave no room to negotiate. This might sound crazy but it's true. In a buyer's market, buyers are anticipating prices to move lower and therefore buy under what sellers call "market value". Conversely, in a seller's market, buyers justify buying "market" prices because they believe prices will rise in the future.
List with a trusted and reliable NE licensed flat fee MLS broker such as those approved by GetMoreOffers.com. Our flat fee MLS sellers frequently compliment us by saying that we are truly light years ahead of other flat fee MLS and full-service companies in Nebraska. And they are right because we have invested in the future and understand what sellers need. We have the longest hours in live phone coverage of any flat fee service in America (Mon-Thu 9AM-7PM, Fri 9AM-5:30PM, Sat 9AM-5PM, Sun 9AM-4PM), we forward all buyer leads to sellers in real time, have the best 100% paperless listing software and have special software to track contract negotiations and close deals without a hitch.
About Nebraska
Nebraska is a state in the Great Plain of America. The name Nebraska comes from the Otoe Indian word for "flat water", after the Platte River that runs through the state. The capital of Nebraska is Lincoln, though the most populated city is Omaha. Nebraska is a predominately agricultural state. It is a large producer of soybean, beef, corn, and pork. Though agribusiness drives the economy, many other industries have a strong hold in Nebraska: transportation (both rail and truck), telecommunications, manufacturing, and insurance.

The weather in Nebraska is typical of the states of the Great Plains. The western portion is more arid. The winters are fed from the winds that descend from the Rocky Mountains in Colorado. The springs and summers are warm and humid. Thunderstorms cross the state during the rainy seasons; late spring to the end of summer.

Nebraska is the birth place of Kool-Aid and Cliff Notes. Many large corporations have found homes in Nebraska, like Berkshire Hathaway, The Buckle, Mutual of Omaha, TD Ameritrade, and West Corporation.

The world's largest porch swing is located in Hebron, Nebraska. It is located in a park in the center of town. It can accommodate 18 adults or 26 children.
ADDvantage® offers listings for a flat fee in the MLS in the following Nebraska counties
Flat Fee MLS in Surrounding States
©2006-2019 GetMoreOffers.com Real Estate