Flat Fee MLS in Missouri
ADDvantage delivers Missouri FSBO sellers the most comprehensive flat fee MLS programs available.
We offer the program that best suits your needs for selling your Missouri property…
Sellers -
List Your Missouri Property
List your home Flat Fee MLS and Save Thousands!

Sell Your Home!Starting at $69
Buyers -
Search Missouri Listings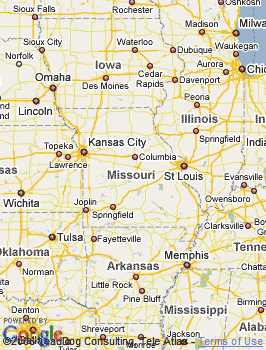 The GetMoreOffers.com Way
Selling Flat Rate MLS saves 3%
We offer customized flat fee MLS listing plans, each designed to meet the needs of Missouri FSBO home sellers. Our #1 recommended Altru® contract-to-close flat fee listing program takes the worry out of listing as a self-represented flat fee seller and may just get you more money for your home.
Why listing with a Missouri licensed flat fee MLS broker is a smart move
Read our MLS listed seller testimonials and our listing agreements for flat rate MLS sellers and you too will be convinced that we are the most reliable MLS Listing Service in Missouri. GetMoreOffers.com®: professional, reliable, 100% transparent - never any hidden fees or gimmicks.
GetMoreOffers® gets Missouri flat fee MLS sellers quicker sales
By-Owner MLS listing often means flat service. At GetMoreOffers®, our brand of discount MLS listings include our exceptional Mon-Thu 9AM-7PM, Fri 9AM-5:30PM, Sat 9AM-5PM, Sun 9AM-4PM live support which results in more showings & more offers.
Get your listing in the MLS quickly with the flat fee listing pros
Members of multiple Missouri MLS boards, GetMoreOffers.com® has been a flat fee listing broker for many years and a real estate brokerage even longer.
Missouri Home Sellers Save with Flat Fee MLS from the ADDvantage® Real Estate Network
Selling a home and paying 6% commission maybe sharing too much of your hard earned equity with the Realtor®. We have a solution...List flat fee in the MLS with the ADDvantage® Real Estate Network and keep 50% of what a traditional listing costs in your pocket.

When listing flat fee MLS in Missouri, the home seller is not paying a listing commission but rather is offering ONLY a buyer's agent a commission.

Buyer's agents are the ones that do the majority of the work anyway. They write the offer, help the buyer with financing and show many homes until the perfect one is found.

Our flat fee MLS listing programs and support replaces the need for a listing agent, and we offer more Internet marketing as well. Because we are Internet marketing professionals, we can bring your Missouri home more exposure on top real estate sites such as Realtor.com, GetMoreOffers.com, your local MLS, Craigslist and hundreds more sites.

Flat fee MLS saves money and gives sellers more control over the selling process.

Some highlights from our newest flat fee MLS listing plans now available in Missouri.

The ADDvantage® Real Estate Network introduces ADDvantage Success™.

This unique flat rate plan has very feature to make your home sale more successful with less stress.

ADDvantage Success™ also saves you 50% of what a full-service listing would cost and we'll refund your upfront fee if one of our agents sells your home.

ADDvantage Success™ guarantees Missouri home sellers comprehensive and powerful Internet marketing, contract representation and marketing innovations that only the ADDvantage® Real Estate Network can bring.

Listing Flat Fee MLS in Missouri? Pass your commission savings on to the buyer and get SOLD!
Anytime ADD-ons for our FSBO MLS listed sellers
Flat Fee MLS 101
Sell faster using my 5 tips for listing flat fee MLS in Missouri
Look like all other listings in the MO MLS. Package your Missouri flat fee listing so Realtors® will see your listing in the MLS exactly the same as a full-service agent's listing. List flat fee with Altru® and you'll get more Realtor® showings, worry less about negotiating or filing disclosures, have less stress and likely get a higher sale price.
Use a professionally-done yard sign. Realtors® fear For Sale By Owner signs (white and red; generic) because they mean FSBO and not necessarily MLS listed. As well, For Sale By Owner signs promote the seller's own phone number and that is not what a Realtor® wants their buyer to see. The best thing to do is to use a metal GetMoreOffers® sign with our number on it. This means you get a professional MLS administrator answering the phone for you Mon-Thu 9AM-7PM, Fri 9AM-5:30PM, Sat 9AM-5PM, Sun 9AM-4PM, and we forward all buyer leads to you and schedule appointments. This service is called Agent Assure® and is $159 as an add-on or free with our Altru® program.
List on the MLS for a flat fee without giving up the right to sell by yourself and get 100% contract-to-close representation. Contract representation is so important for many reasons but the most critical reason to list using Altru® contract-to-close representation is so Realtors® only talk with and negotiate through Altru® Realty brokers. This assures you peace of mind that there will be no mistakes in getting you the highest offer. Additionally, Realtors® prefer working with another broker as apposed with the seller.
Price your property correctly and leave no room to negotiate. This might sound crazy but it's true. In a buyer's market, buyers are anticipating prices to move lower and therefore buy under what sellers call "market value". Conversely, in a seller's market, buyers justify buying "market" prices because they believe prices will rise in the future.
List with a trusted and reliable MO licensed flat fee MLS broker such as those approved by GetMoreOffers.com. Our flat fee clients frequently compliment us by saying that we are truly light years ahead of other flat fee MLS and full-service companies in Missouri. And they are right because we have invested in the future and understand what sellers need. We have the longest hours in live phone coverage of any flat fee service in America (Mon-Thu 9AM-7PM, Fri 9AM-5:30PM, Sat 9AM-5PM, Sun 9AM-4PM), we forward all buyer leads to sellers in real time, have the best 100% paperless listing software and have special software to track contract negotiations and close deals without a hitch.
About Missouri
Missouri the 18th most populous state with 5.8 million and Jefferson is the capital. Missouri is bordered by Iowa, Illinois, Kentucky, Oklahoma, Kansas, Nebraska, Arkansas and Tennessee. There are 114 counties in Missouri. The four largest cites are St. Louis, Kansas City, Springfield and Columbus. Half of the states population lives in St. Louis and Kansas City. During the acquisition of Missouri from France as apart of the Louisiana Purchase, was identified as the Missouri Territory. Missouri was the 24th state admitted into the Union on August 10, 1821.

The state is named after the Missouri River. Missouri has 8 neighboring states which ties Tennessee as the only two states that have eight neighbors. Missouri has held key historical significance as the launching point of American settlers heading west as well as the staring and ending point for the Lewis and Clark Expedition.

Missouri was a leader the south supporting the abolition of slavery and joined the union after a convention of leaders voted decisively to retain within the Union. Missouri was always a strong hold for the Union forces and the Confederates supported by Claiborne F. Jackson mounted guerilla type tactics against a better organized Union forces.

Famous Missourians include Samuel Clemens (Mark Twain) and Harry S. Truman. Twain's books The Adventures of Tom Sawyer and Adventures of Huckleberry Finn were set in the town of Hannibal.

Major state industries include beef, soybeans, dairy, hay, corn, poultry, sorghum and eggs. There are also vast quantities of limestone and other natural resources such as lead, coal, Portland cement and crushed stone,

The Mississippi and the Missouri Rivers are the two commercially navigable rivers which run the entire length of the state of Missouri.

114 counties make of Missouri. The largest county is Texas County, followed by Shannon County and Worth County. The most populated county is St. Louis County with over 1.1 million people, then Jackson County with over 655,000. Worth County is the least populated in Missouri with less than 2,500 residents.

St. Louis is largest city in Missouri comprised of seventeen counties. Its largest cities are St. Charles, St. Peters, Florissant, Maryland Heights, Creve Coeur, Clayton, University City and O'Fallon,

Kansas City is Missouri's second largest city which includes the metro areas of Blue Springs, Lee's Summit, Gladstone, Liberty and Raytown.

ADDvantage® offers listings for a flat fee in the MLS in the following Missouri counties
Flat Fee MLS in Surrounding States
©2006-2019 GetMoreOffers.com Real Estate