Flat Fee MLS in Iowa
ADDvantage delivers Iowa FSBO sellers the most comprehensive flat fee MLS programs available.
We offer the program that best suits your needs for selling your Iowa property…
Sellers -
List Your Iowa Property
List your home Flat Fee MLS and Save Thousands!

Sell Your Home!Starting at $69
Buyers -
Search Iowa Listings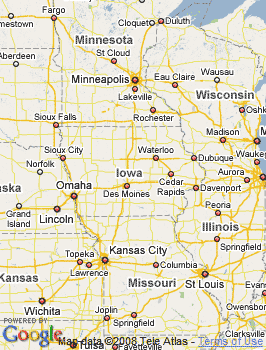 The GetMoreOffers.com Way
Selling Flat Rate MLS saves 3%
We offer customized flat fee MLS listing plans, each designed to meet the needs of Iowa FSBO home sellers. Our #1 recommended Altru® contract-to-close flat fee listing program takes the worry out of listing as a self-represented flat fee seller and may just get you a higher offer on your home.
Why listing with a Iowa licensed flat fee MLS broker is a smart move
Read our flat fee MLS-listed client testimonials and our listing agreements for flat rate MLS sellers and you too will be convinced that we are the most trusted MLS Listing Service in Iowa. GetMoreOffers.com®: professional, reliable, 100% transparent - never any hidden fees or gimmicks.
GetMoreOffers® gets Iowa flat fee MLS sellers more showings
Flat fee MLS listing often means flat service. At GetMoreOffers®, our brand of discount MLS listings include our legendary Mon-Thu 9AM-7PM, Fri 9AM-5:30PM, Sat 9AM-5PM, Sun 9AM-4PM live phone support which results in more showings & more offers.
Get your listing in the MLS fast with the flat fee MLS listing pros
Members of multiple Iowa MLS boards, GetMoreOffers.com® has been a flat fee MLS listing broker for many years and a real estate brokerage even longer.
Flat Fee MLS in Des Monies and Cedar Rapids
By owners in Des Monies and Cedar Rapids now have the nations best flat fee MLS listing service...The ADDvantage® Real Estate Network.

Sellers will find that listing flat fee in the MLS saves as much as 50% of what a full-service agent would charge.

And, with an ADDvantage® listing, your home will be marketed across the Internet on important real estate sites such as Realtor.com, Homes.com, Craigslist and many more.

We cover the following counties in Iowa:

Audrain, Barry, Bates, Benton, Bollinger, Boone, Buchanan, Caldwell, Callaway, Camden, Carroll, Cass, Cedar, Chariton, Christian, Clay, Clinton, Cole, Cooper, Crawford, Dade, Dallas, Daviees, Dekalb, Douglas, Franklin, Gasconade, Greene, Henry, Hickory, Howard, Iron, Jackson, Jasper, Jefferson, Johnson, Laclede, Lawrence, Lincoln, Linn, Madison, McDonald, Miller, Moniteau, Monroe, Morgan, Newton, Osage, Perry, Platte, Polk, Randolph, Ray, Reynolds, Saint Francois, St Clair, St. Charles, St. Clair, St. Louis City, St. Louis County, Ste. Genevieve, Stone, Taney, Vernon, Warren, Washington, Wayne, Webster and Wright.


Listing Flat Fee MLS in Iowa? Pass your commission savings on to the buyer and get SOLD!
Anytime ADD-ons for our FSBO MLS listed sellers
Flat Fee MLS 101
Sell faster using my 5 tips for listing flat fee MLS in Iowa
Look like all other listings in the IA MLS. Package your Iowa flat fee listing so Realtors® will see your listing in the MLS exactly the same as a full-service agent's listing. List flat fee with Altru® and you'll get more Realtor® showings, worry less about negotiating or filing disclosures, have less stress and likely get a higher sale price.
Use a professionally-done yard sign. Realtors® fear For Sale By Owner signs (white and red; generic) because they mean FSBO and not necessarily on the Multiple Listing Service. As well, FSBO signs promote the seller's phone number and that is not necessarily what a Realtor® wants their client to see. The best solution is to use a metal GetMoreOffers® sign with our number on it. This means you get a professional MLS administrator answering the call for you Mon-Thu 9AM-7PM, Fri 9AM-5:30PM, Sat 9AM-5PM, Sun 9AM-4PM, and we forward all buyer leads to you and schedule appointments. This service is called Agent Assure® and is $159 as an add-on or free with our Altru® program.
List on the MLS for a flat fee without giving up the right to sell By Owner and get 100% contract-to-close representation. Contract representation is so important for many reasons but the most critical reason to list using Altru® contract-to-close representation is so Realtors® only talk with and negotiate through Altru® Realty brokers. This assures you peace of mind that there will be no mistakes in getting you the highest offer. Additionally, Realtors® prefer working with another broker as apposed with the seller.
Price your property right where you want to sell it and leave no room to negotiate. This might sound crazy but it's true. In a buyer's market, buyers are anticipating prices to move lower and therefore buy under what sellers call "market value". Conversely, in a seller's market, buyers justify buying "market" prices because they believe prices will rise in the future.
List with a trusted and reliable IA licensed flat fee MLS broker such as those approved by GetMoreOffers.com. Our flat fee clients frequently compliment us by saying that we are truly light years ahead of other flat fee MLS and full-service companies in Iowa. And they are right because we have invested in the future and understand what sellers need. We have the longest hours in live phone coverage of any flat fee service in America (Mon-Thu 9AM-7PM, Fri 9AM-5:30PM, Sat 9AM-5PM, Sun 9AM-4PM), we forward all buyer leads to sellers in real time, have the best 100% paperless listing software and have special software to track contract negotiations and close deals without a hitch.
About Iowa
Iowa is the 29th state and Des Monies is the capital. It is known as the Hawkeye State. Two of the largest rivers in the United States border Iowa, the Mississippi and the Missouri.

Iowa is known around the world as the "food capital of the world" and the American Heartland. The name is derived from the Ioway people who, like many Indian tribes, inhabited Iowa during the European exploration. Immigrants from Scandinavia and Western Europe laid the agricultural foundation which is now the Corn Belt.

Iowa holds an important political card as the Iowa Caucuses leads off the nation when politics heat up. Iowa's agricultural base has widened from growth food to processing, financial services, biotechnology and sustainable green energy.

Higher education opportunities are plentiful and Iowa leads the nation in percentage of population with a college degree. University of Northern Iowa, Iowa State University and the University of Iowa all have campuses in the state.

Iowa is ranked 30th in the county with density as just over 3 million people live there.

On an important note, Iowa has been a leader in civil rights. The Supreme Court of the Territory of Iowa rejected salary in 1839. This Supreme Court decision occurred twenty six years before Civil War decided that issue for the nation. Slave "Ralph" was set free in this landmark case because he set foot on Iowa soil. In 1868, the Iowa Supreme Court ruled that "separate but equal" schools had no place in Iowa. In 1869, Iowa was the first state in the nation to allow women to enter the profession of law. And once again, Iowa was the 3rd state in the US to allow same sex marriages.

ADDvantage® offers listings for a flat fee in the MLS in the following Iowa counties
Flat Fee MLS in Surrounding States
©2006-2019 GetMoreOffers.com Real Estate